Drumroll please!!!!  I would like to present to you the fabulous brick cottage AFTERS!  We will start with the Living Room/Dining Room.  This project was incredible.  The transformation this little house took on was truly unbelievable!  The house was a small 2 bedroom, 1 bath and very closed off.  As you know, we did a massive addition and opened the house up!  All of the Before posts are on the blog so catch up.  Now the living room and dining room are one big room and the house is so much lighter and brighter without all the walls blocking the natural light coming.  Light now pours in from all over and it is truly a happy house!  I do want to remind you what this area looked like before.  There's nothing better than a few before and progress pics to make you really appreciate the afters.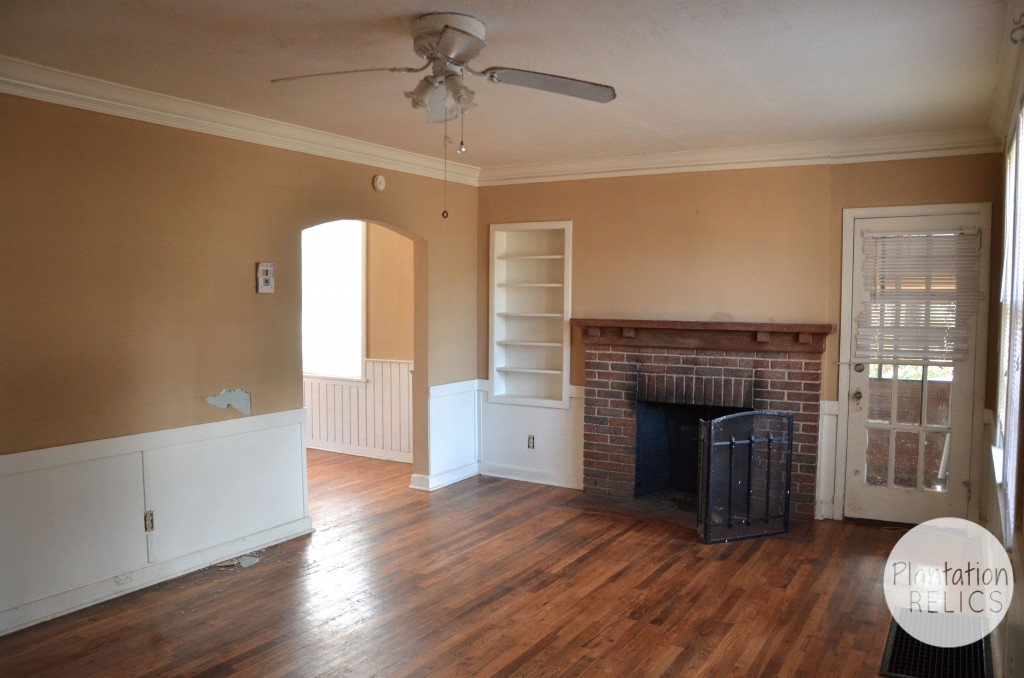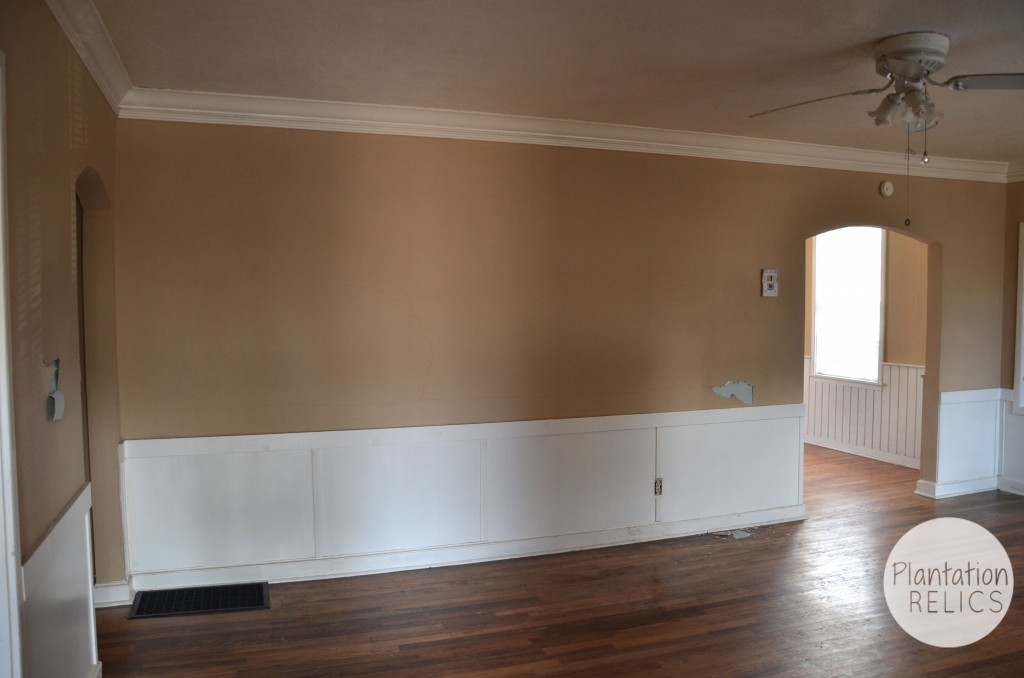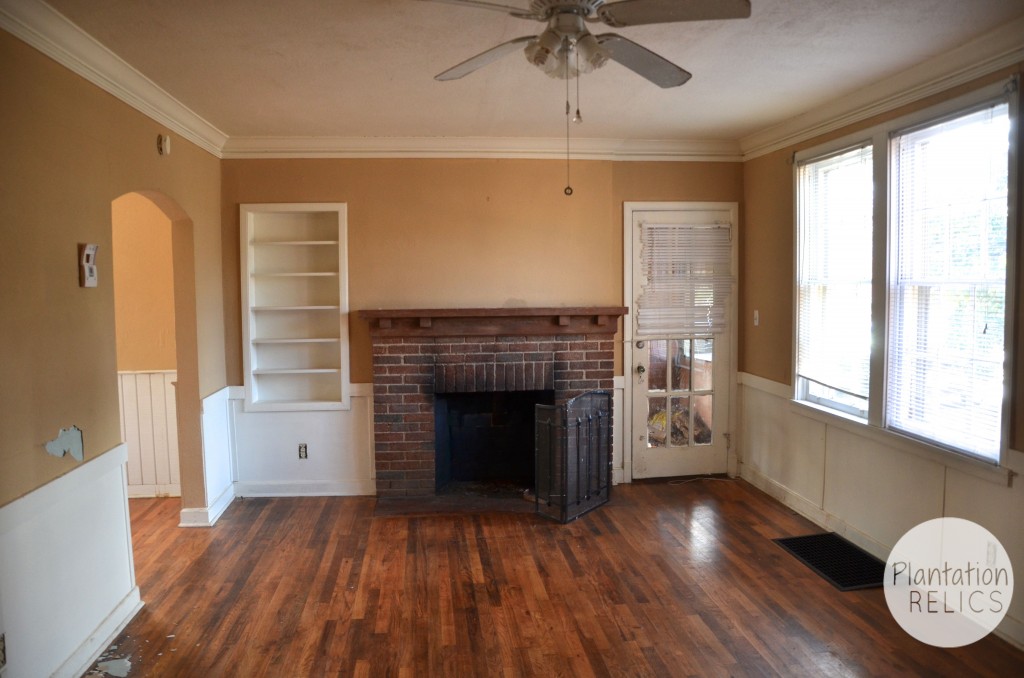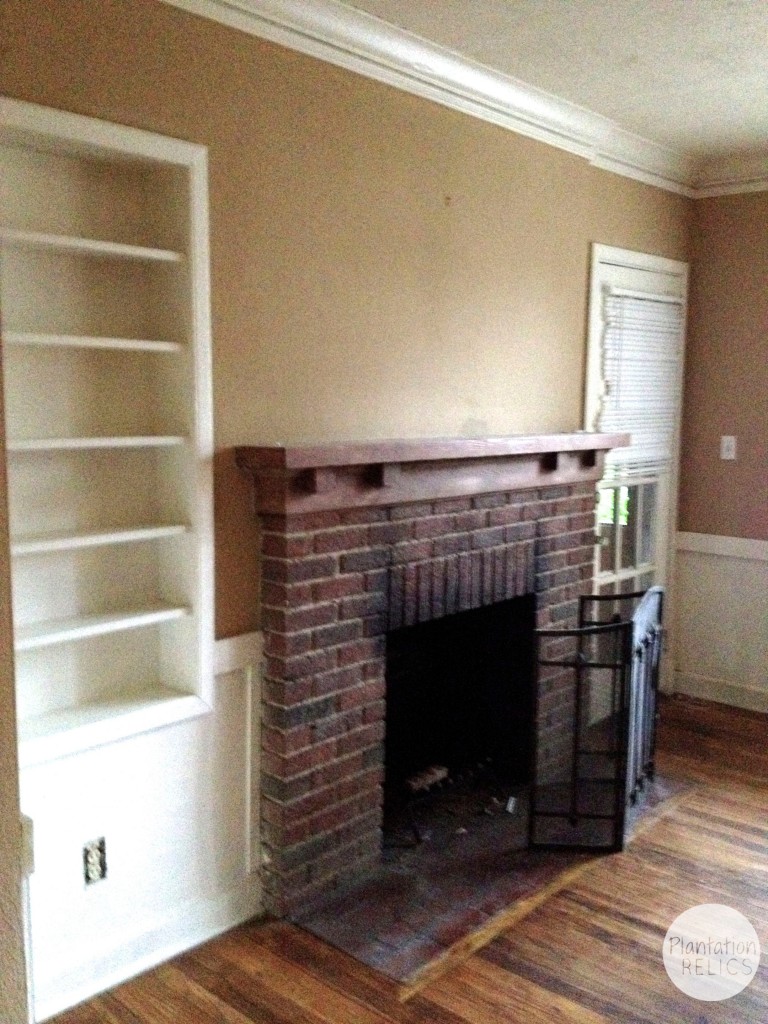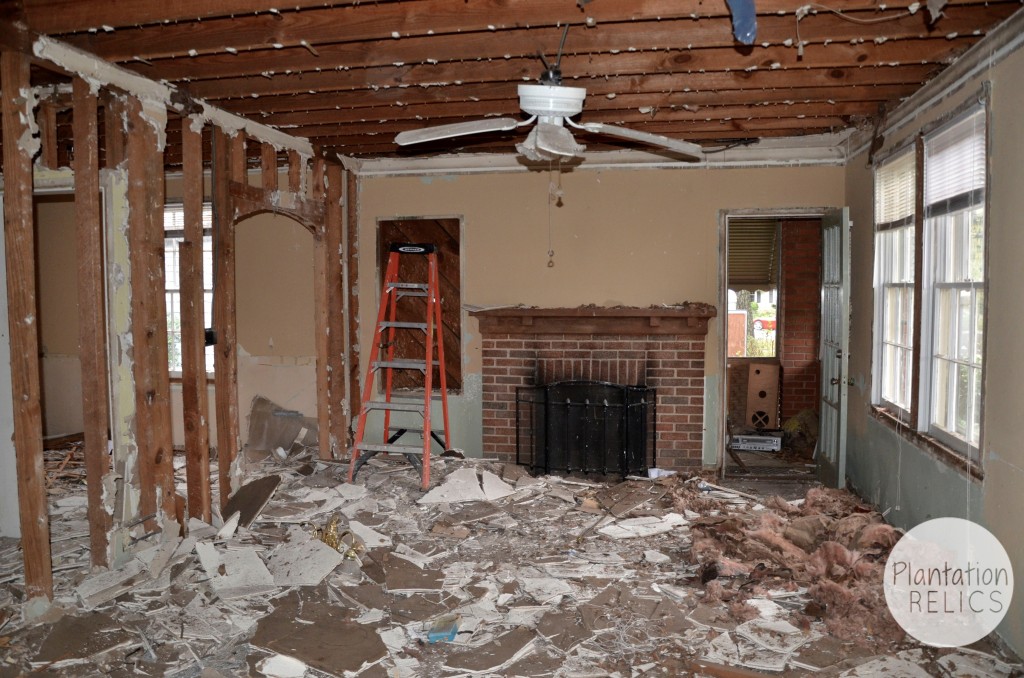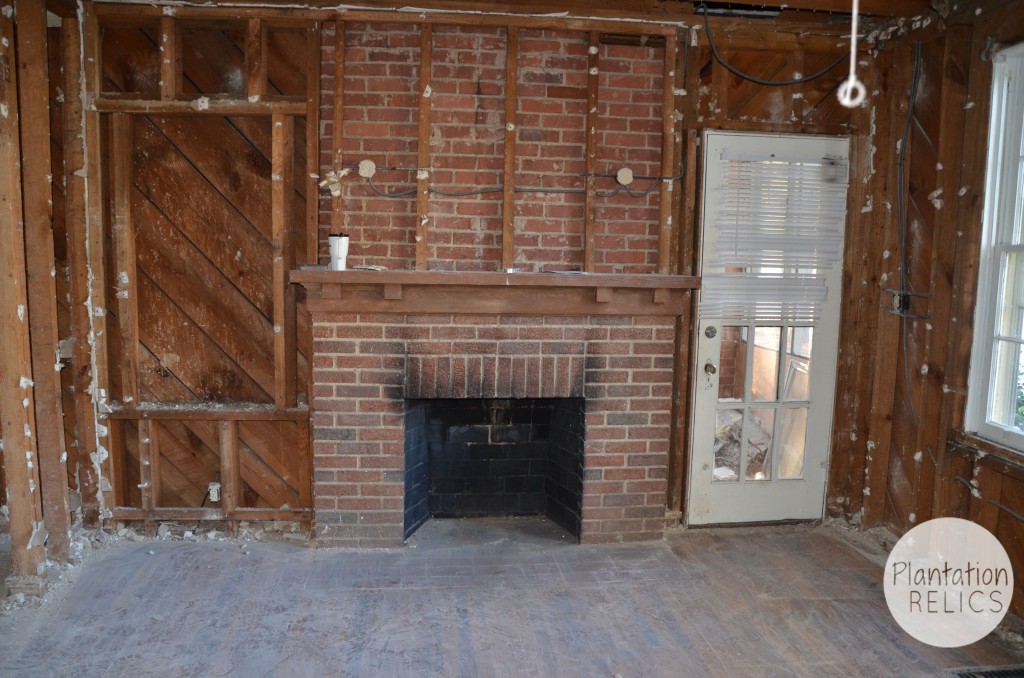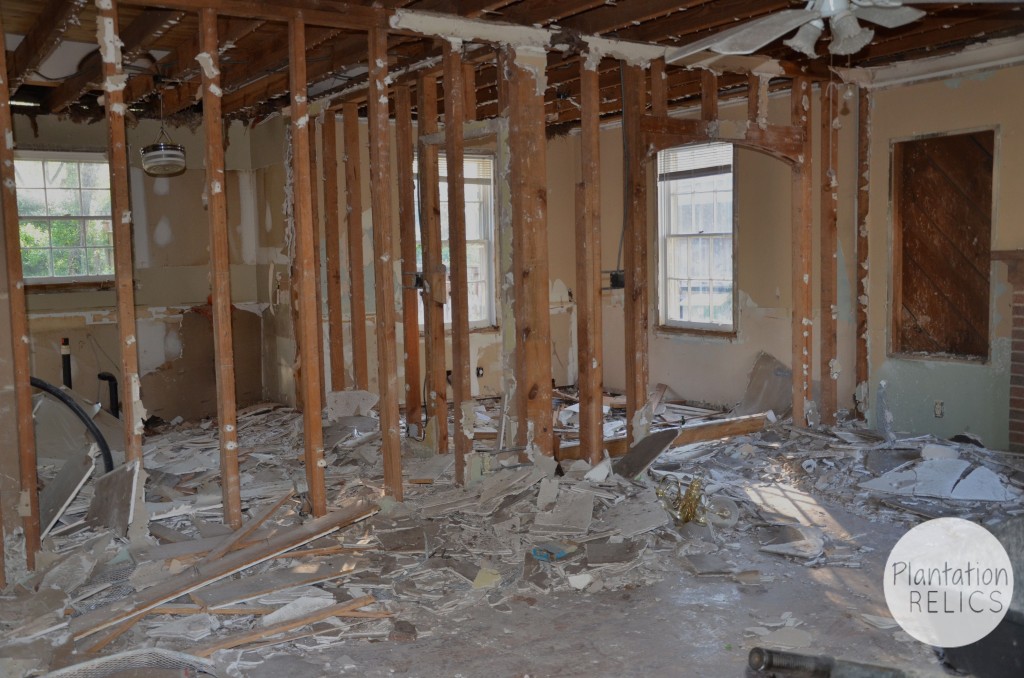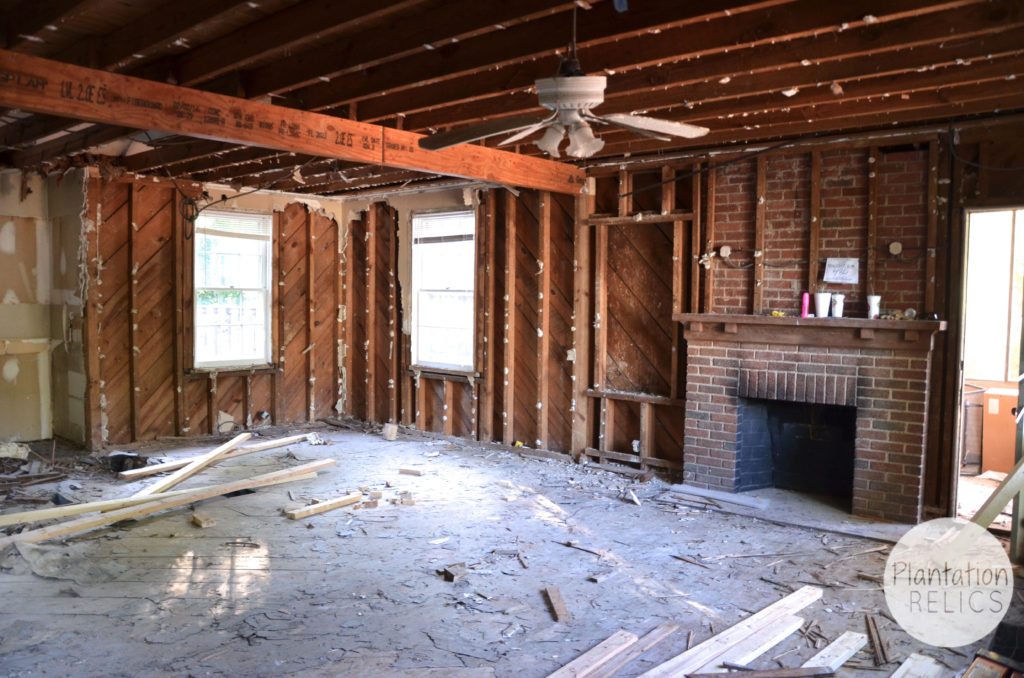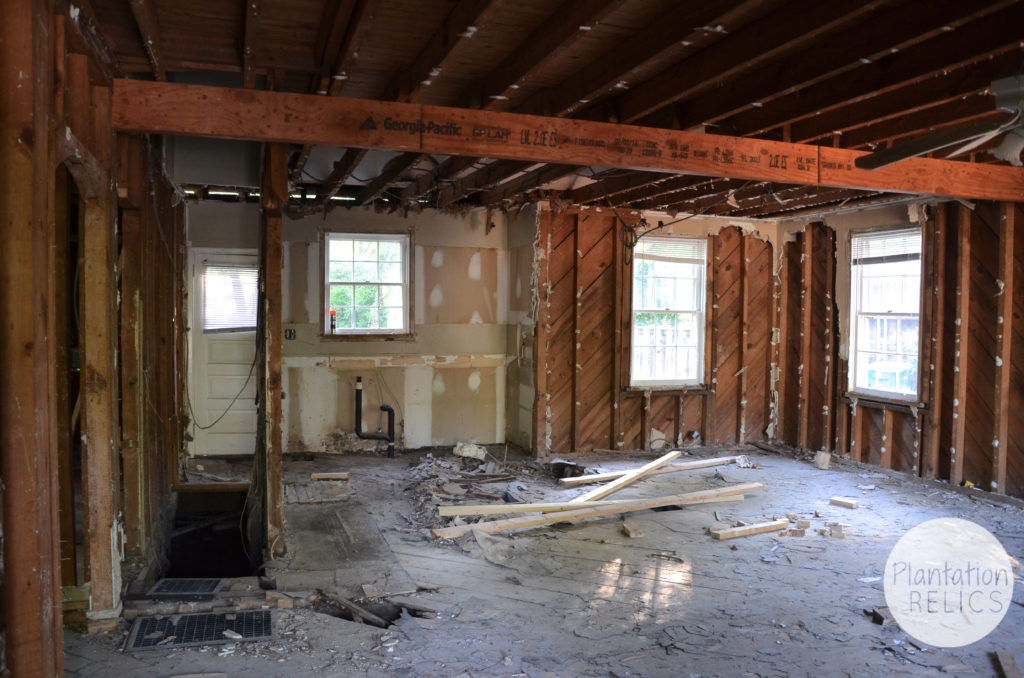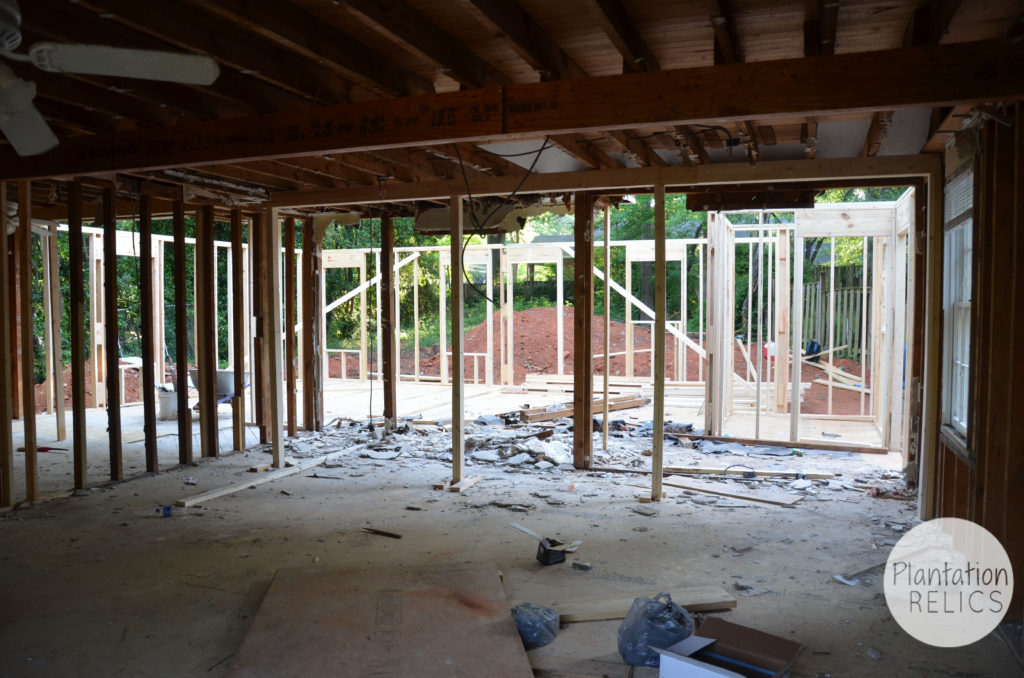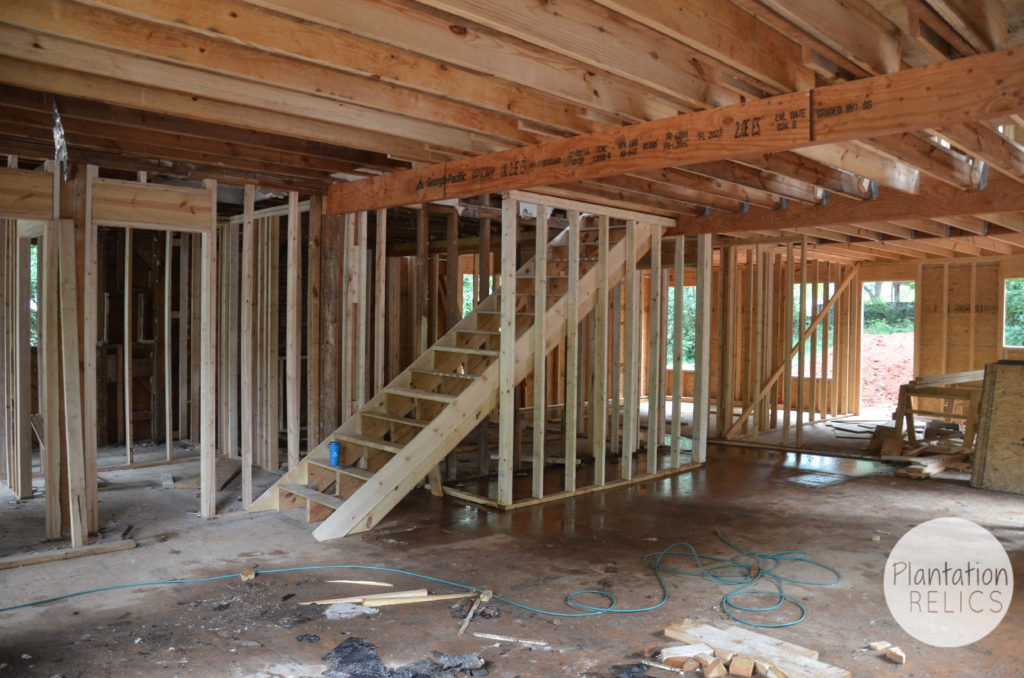 Now on to the good stuff!  Here is the AFTER of the Living Room and Dining Room!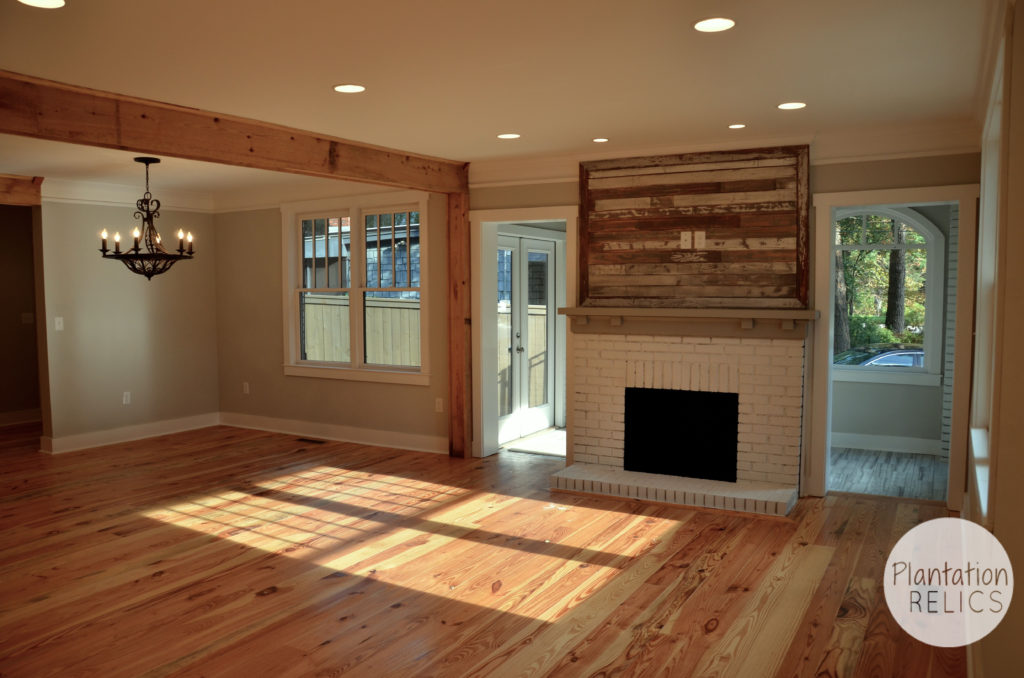 We now have an open concept living and dining area.  We used reclaimed heart pine floors and cedar to wrap the beams that are used to support the second story.  We also opened up the sunroom/porch on both sides.  I will do a separate post on the cute sunroom.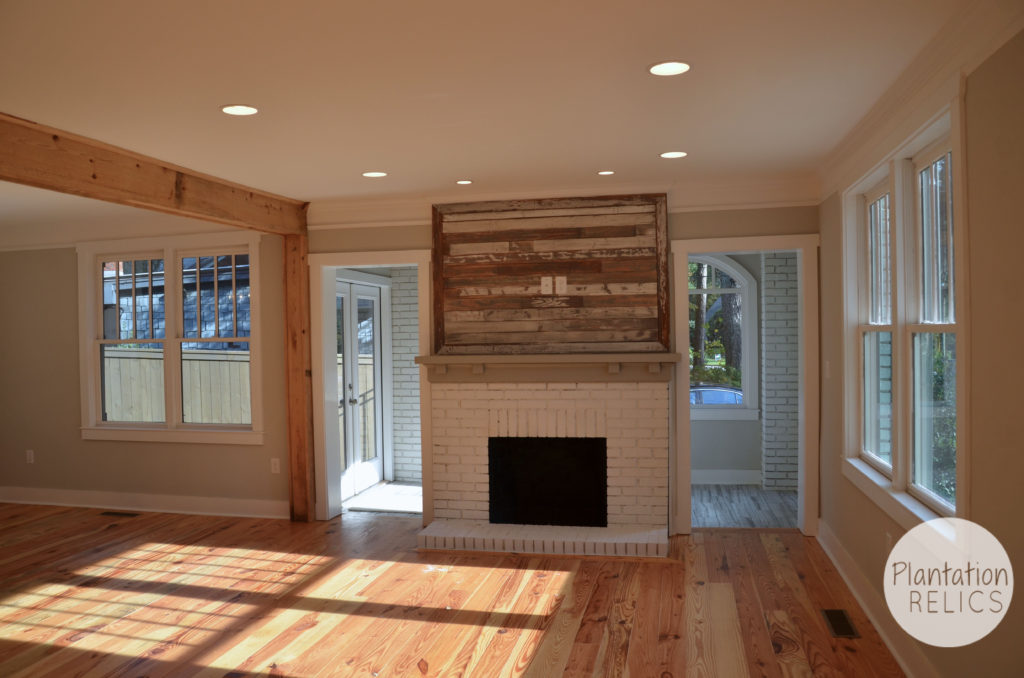 I just love all of the natural light this house has now.  It is so bright and cheery!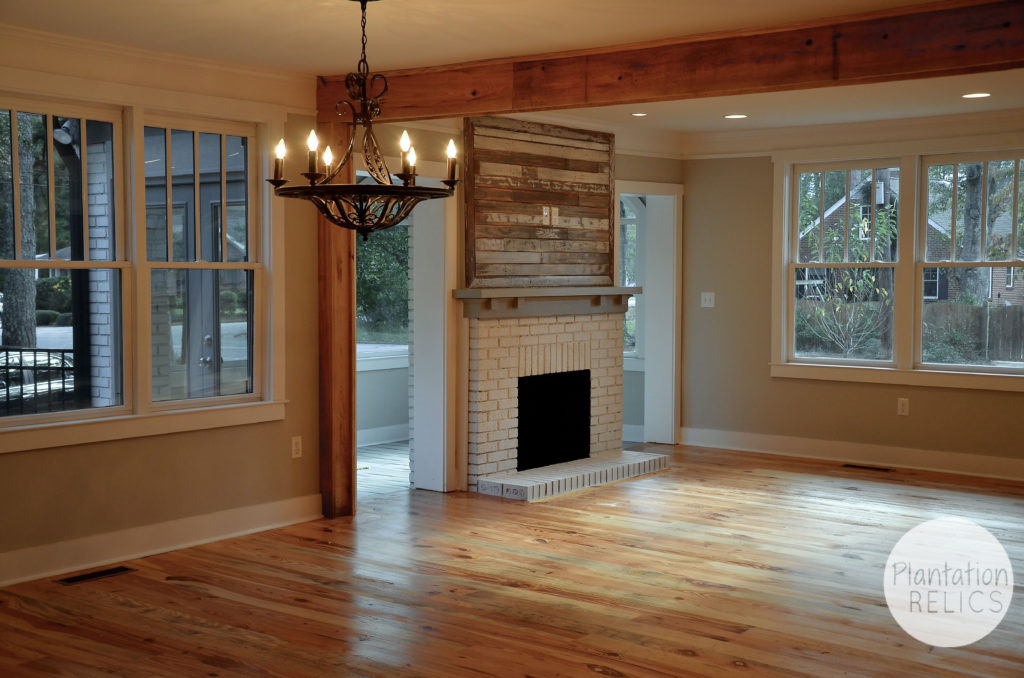 The dining area now flows from the living room to the kitchen.  This is perfect for entertaining.  No one will feel like they are closed off in a room.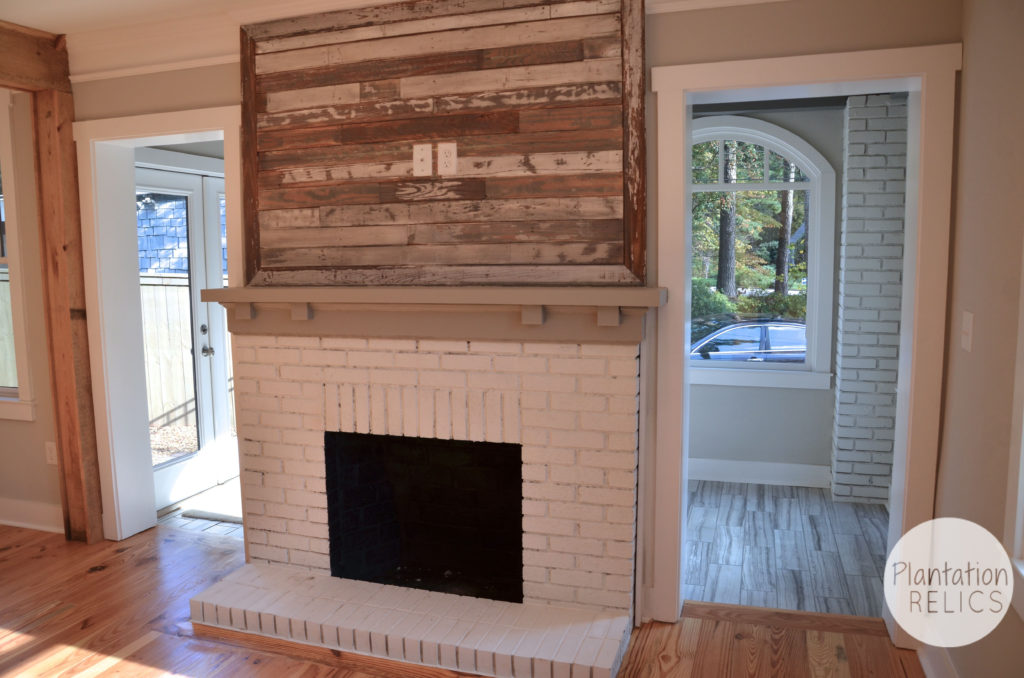 The fireplace got a fresh coat of white paint.  The interior of the fireplace received a coat of high heat black paint.  We kept the original mantel and added a focal point above the fireplace with reclaimed wood.  I love recycling old floors and reusing them for another purpose.  The plank wall is now a showpiece!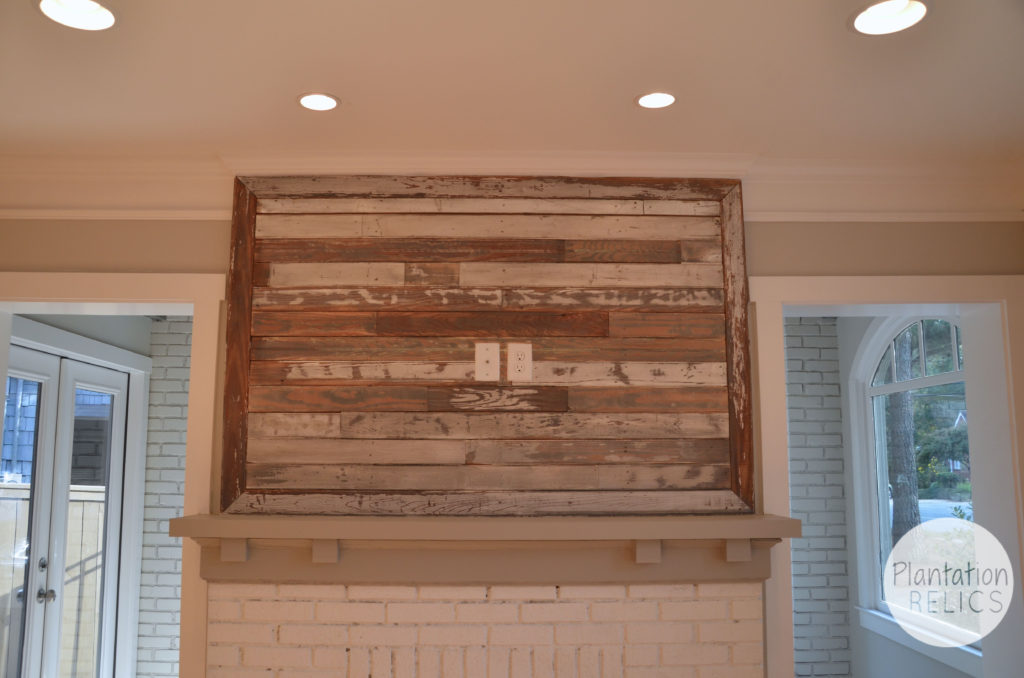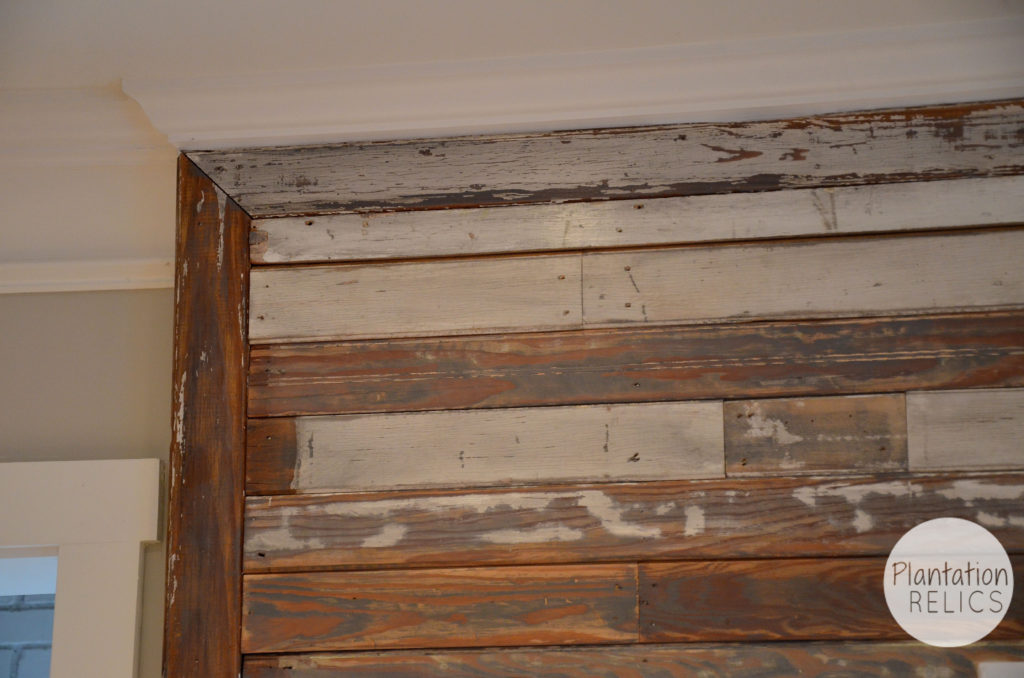 Here is an up close detail of the plank wall.  I went over the wood with a grey colored wood stain.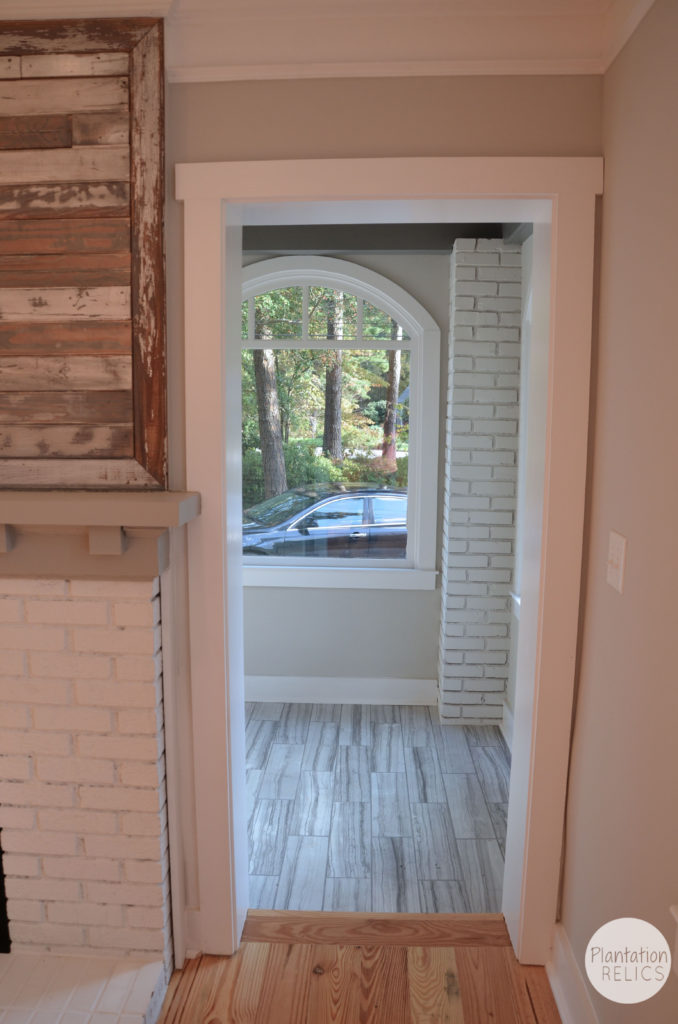 This is the entry to the sunroom on the right side.  This is where the original door to the outside was located.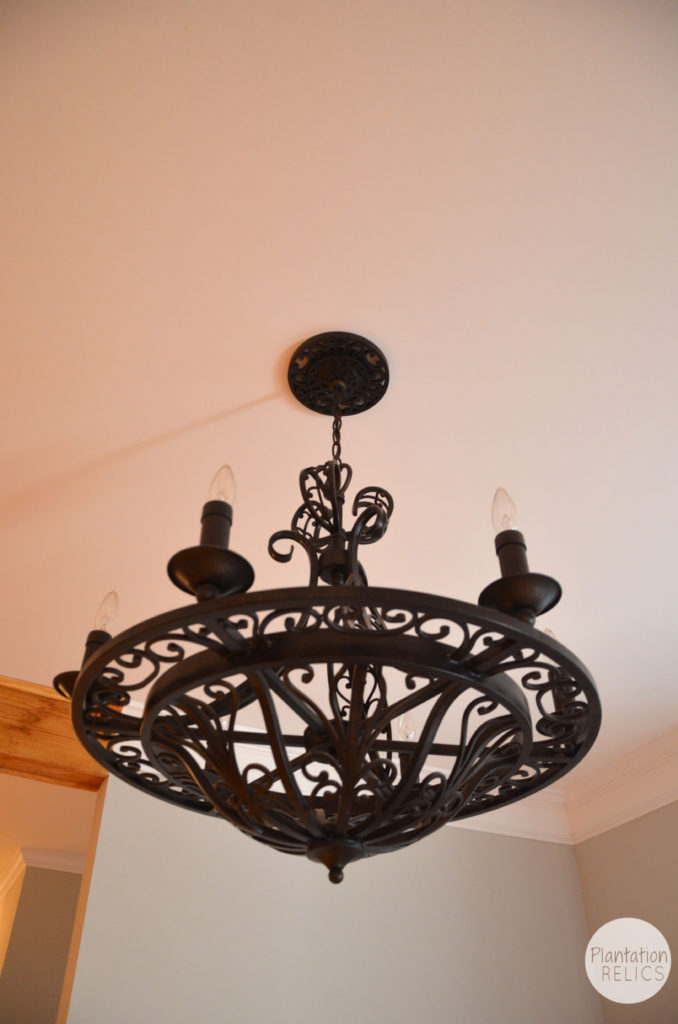 And we cannot forget the dining room chandelier.  The black ties into the railings for the stairs and the railings for the front steps.  I can't wait to show you those details.  What area would you like to see next?